Description
Susan Hamre – Could Early Intervention Reverse Symptoms of Autism? An In-Depth Look at Current Sensory, Communication, Relationship, & Behavioral Treatments
Price: $219
Sale:  $43
Get Susan Hamre – Could Early Intervention Reverse Symptoms of Autism? An In-Depth Look at Current Sensory, Communication, Relationship, & Behavioral Treatments on sellercourse.com
Description
Time is not your friend when working with children on the autism spectrum. Recent studies suggest the impact of early intervention can vastly improve outcomes, result in fewer communication and developmental delays, and possibly even eliminate symptoms – but timing is crucial.
This recording is designed to help attendees identify early indicators of ASD that are often missed and build time-critical support systems for fostering academic readiness, empathy, emotional regulation, and impulse control during the most formative years.
Interactive labs, videos, and case studies bring to life an effective multimodal approach as Susan Hamre, director of the Autism Trainer Center near Chicago, demonstrates real world applications and outcomes of today's most effective early intervention strategies.
Handouts
| | | | |
| --- | --- | --- | --- |
| | Manual – Could Early Intervention Reverse Symptoms of Autism? (11.53 MB) | 106 Pages | Available after Purchase |
Outline
OVERVIEW
Updated definition/clarification of ASD according to the DSM-5®
Early intervention and bio-markers of ASD
Latest research on possible causes of ASD
Impact on families
Case studies
STAYING CALM IN THE MIDDLE OF THE STORM
Distinguishing between a meltdown and temper tantrum
Functions of behavior
Differential management of meltdowns vs. temper tantrums
Understanding the trajectory of the storm
Identify meltdown pre-cursors
Noting triggers from impacted sensory system or communication challenges
Calming strategies
The repair period – post-escalation
Managing YOU!
Case studies
THE POWER OF SENSORY INTEGRATION
Sensory systems impacted
Neurological processing of input
Seeking/avoiding sensory stimuli
Sensory management strategies

Sensory breaks
Sensory diets
Examples of supports

Case studies
WHERE IS MY VOICE? – COMMUNICATION
Communication challenges

Apraxia
Auditory processing
Literal translations – black and white interpretations
Spontaneous (social) language

Augmentative/alternative communication strategies and cognitive development

Picture communication system (PECS)
AAC (iPads, apps, etc.)
Gestural/ASL
Scripts
Choice boards
Straight talk

Case studies
ASPECTS OF SOCIAL-EMOTIONAL DEVELOPMENT
Relationship of social-emotional development on cognition
5 features of social-emotional development
Development of empathy, emotional regulation, and impulse control
What happens when these skills are delayed or missing?
How to help?

Interacting at their level
Video modeling
Rules/expectations
Social stories
Pictures/sequences
Engaging with their interests

Case studies
DON'T UNDERESTIMATE THE IMPACT OF THE ENVIRONMENT
Challenges (videos)

Lights – "too busy"/over stimulating/distracting/too bright/"can't see"

Sounds – hallway noise/kids voices/ humming from technology/lights buzzing/pencils scratching
Olfactory sensitivity
Kinesthetic – too crowded/kids touching/bumping in lines/too hot or cold
Supports

Organizing spaces
Lighting adjustments
Managing temperatures

What to avoid
CURRENT INTERVENTIONS
Early intervention

Treatment strategies for infants and toddlers
Case studies

Relationship interventions
Communication-based interventions
Behavioral interventions
Alternative interventions
VISUAL SUPPORTS – NOT JUST ANOTHER GIMMICK
Who needs them?
Benefits of using visual supports
Examples of visual supports
Case studies
DON'T FORGET MOTIVATION!
Incorporating interests/fascinations vs. resisting them
Building a bridge vs. dangling a carrot
Intrinsic vs. extrinsic motivation
Don't allow motivation to rule, but rather to guide
Faculty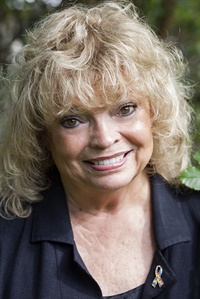 Susan Hamre, MA, CCC-SLPRelated seminars and products:
7
---
Susan Hamre, MA, CCC-SLP, is an ASHA certified speech-language pathologist with over 40 years of clinical, teaching and research experience with autism in the home, school, hospital and community settings. She owns and manages a private practice in Santa Fe, New Mexico that serves individuals from infancy to adulthood, with an emphasis on Early Intervention, autism and various other challenging conditions. A clinician at heart, Susan has personally provided treatment for children as young as nine months, on up. She has had the pleasure of working with some individuals and their families for over 20 years.
Susan is a national presenter teaching treatment strategies for autism to rehab professionals, mental health clinicians and educators. She provides autism trainings to First Responders (Crisis Intervention Teams, firefighters and EMT. Susan was the Director of the Autism Training Center at Giant Steps in Illinois, where trained first responders, transportation systems, park districts, small and large venues, nursing colleges, medical centers, parent groups and public school systems. Years of professional experience backs up her ability to speak on this subject with conviction and passion.
Susan has made five Operation Smile mission trips; four to the Philippines and one to Africa. While those trips were medical in nature (cleft lip and palate), on every one of those trips, she was privy to identify the existence of probable autism, then steering the families in the right direction. Those situations underscore her belief that with trained eyes, the unique set of characteristics that cloak autism can be spotted at a very young age, in all sorts of environments and even when the same language is not being spoken.
Speaker Disclosures:
Financial: Susan Hamre maintains a private practice. She receives a speaking honorarium from PESI, Inc.
Non-Financial: Susan Hamre has no relevant non-financial relationship to disclose.
Susan Hamre – Could Early Intervention Reverse Symptoms of Autism? An In-Depth Look at Current Sensory, Communication, Relationship, & Behavioral Treatments Download, Could Early Intervention Reverse Symptoms of Autism? An In-Depth Look at Current Sensory, Communication, Relationship, & Behavioral Treatments Download, Could Early Intervention Reverse Symptoms of Autism? An In-Depth Look at Current Sensory, Communication, Relationship, & Behavioral Treatments Groupbuy, Could Early Intervention Reverse Symptoms of Autism? An In-Depth Look at Current Sensory, Communication, Relationship, & Behavioral Treatments Free, Could Early Intervention Reverse Symptoms of Autism? An In-Depth Look at Current Sensory, Communication, Relationship, & Behavioral Treatments Torrent, Could Early Intervention Reverse Symptoms of Autism? An In-Depth Look at Current Sensory, Communication, Relationship, & Behavioral Treatments Course Download,Susan Hamre – Could Early Intervention Reverse Symptoms of Autism? An In-Depth Look at Current Sensory, Communication, Relationship, & Behavioral Treatments Review, Could Early Intervention Reverse Symptoms of Autism? An In-Depth Look at Current Sensory, Communication, Relationship, & Behavioral Treatments Review