Description
Paolo Beringuel – Digital Marketing Mastery – Clickbank Super Affiliate Bootcamp
Price: $4997
Sale:$99.9
Get Paolo Beringuel – Digital Marketing Mastery – Clickbank Super Affiliate Bootcamp on sellercourse.com
Product Delivery : You will receive a receipt with download link through email.
Contact me for the proof and payment detail: email_[email protected] Or Skype_Macbus87
Clickbank Super Affiliate Bootcamp
Full step by step tutorial to becoming a Clickbank Super Affiliate.
In this course, Paolo Beringuel will teach you step-by-step how to promote Clickbank affiliate products and how to become a Clickbank Super Affiliate.
What you will learn in this course are the exact strategies that Paolo use to generate a 6-Figure income with Clickbank affiliate marketing. (see results below*)





*Disclaimer: Results are not typical, but are possible if you follow and implement all the steps and use the tools and resources shown in the course.
---
See some of my student's results below: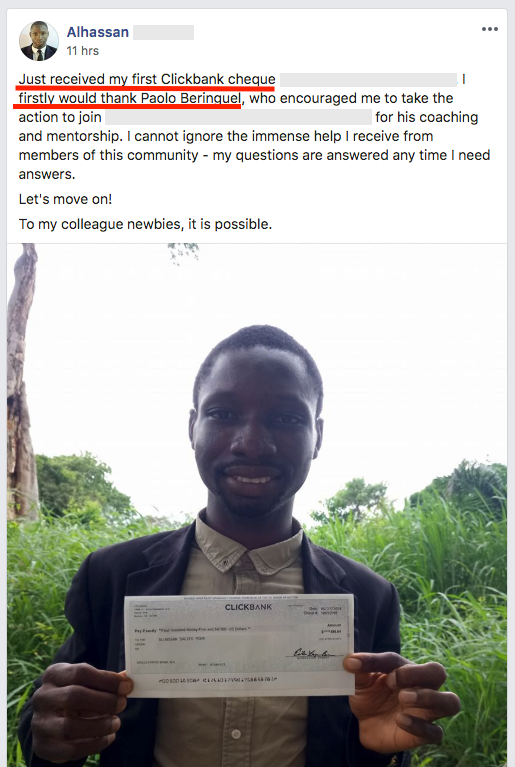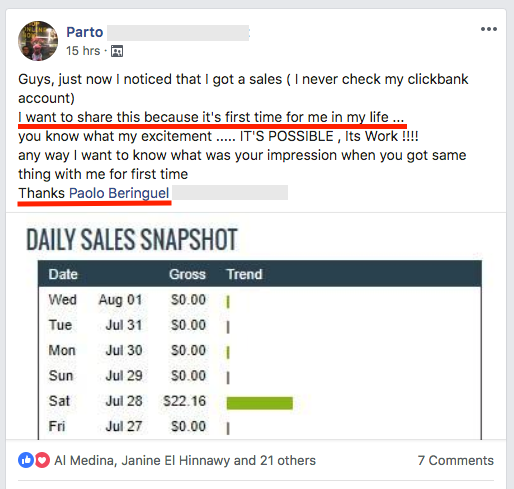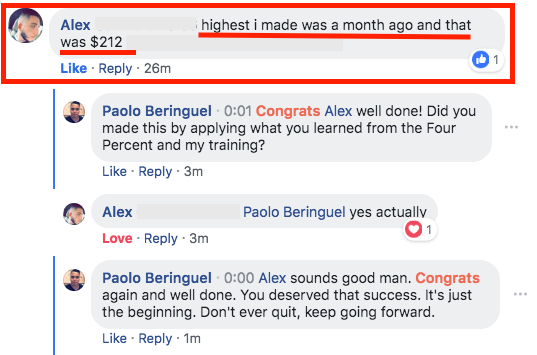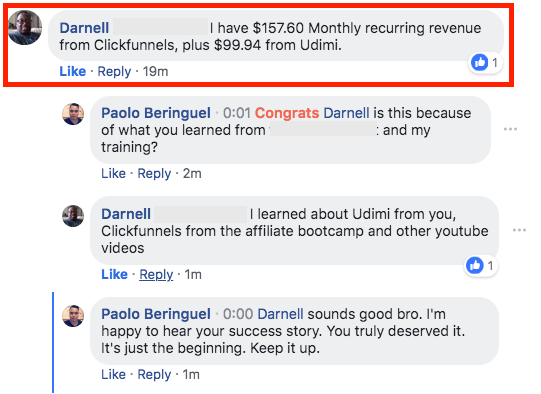 ---
You are literally one decision away from getting these kind of results: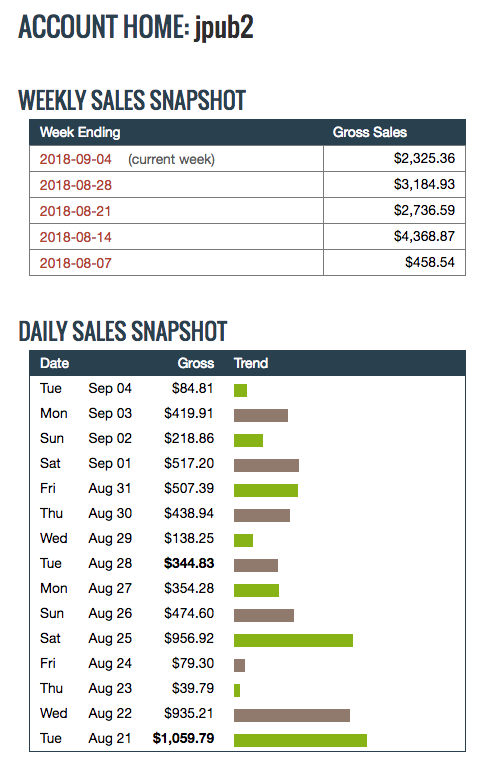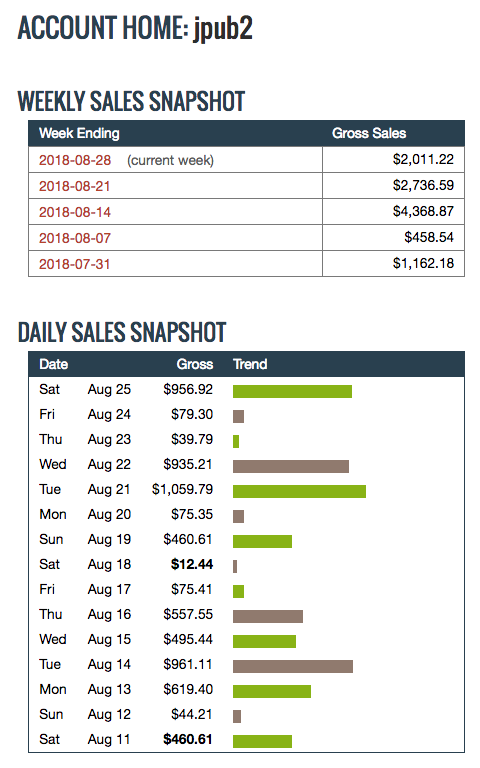 ENROLL IN THE COURSE NOW AND START GETTING THOSE CLICKBANK AFFILIATE COMMISSIONS
Class Curriculum
Introduction and Welcome Message
What's inside the course (3:50)
FREE TRAINING: "How to Earn a 7-Figure Side-Income Online" (1:30)
Module 1. Clickbank
Setting up a Clickbank account (1:38)
3 Profitable niches (4:00)
Choosing the right offer (4:40)
How to get your affiliate link (2:52)
Getting similar products to promote (2:21)
Module 2. Landing Page
Anatomy of a high converting landing page (1:59)
Landing page set-up (4:24)
Connecting the landing page to the auto-responder (1:02)
Module 3. Thank You Page
Thank you page set-up (1:21)
Module 4. Autoresponder
Creating a list (5:10)
Creating the sign up form (1:54)
Connecting Aweber to Clickfunnels (4:23)
Creating the welcome message (3:59)
Module 5. Tracker
Click Magick Set-up (2:07)
Setting up your tracking links (8:55)
Updating the thank you page link (1:59)
Updating the welcome message link (1:47)
Module 6. Testing Your Funnel
How to test your funnel (2:41)
How to reset the stats (1:00)
Module 7. Getting Buyer Traffic
Introduction to Udimi solo ads (3:01)
How to write a solo swipe (3:07)
How to look for solo ad sellers (4:19)
How to buy your first solo (4:20)
How to check your stats (2:22)
Module 8. Email Marketing
Different types of messages (2:01)
How to send an email broadcast (4:24)
BONUS: Copy and paste my best converting email swipes (61:49)
Module 9. Clickbank Reporting
Checking your Clickbank stats (1:20)
Module 10. Join My Facebook Group
How to join my Facebook Group
Module 11. Get 1-on-1 Coaching from Paolo Beringuel
How to get 1-on-1 coaching with Paolo Beringuel (3:26)
Module 12: BONUS Trainings
Bonus # 1 – Free Training: How to get more traffic, leads and sales (3:42)
Bonus # 2 – FREE Workshop: Best Facebook Ads Alternative
Paolo Beringuel – Digital Marketing Mastery – Clickbank Super Affiliate Bootcamp Download, Digital Marketing Mastery – Clickbank Super Affiliate Bootcamp Download, Digital Marketing Mastery – Clickbank Super Affiliate Bootcamp Groupbuy, Digital Marketing Mastery – Clickbank Super Affiliate Bootcamp Free, Digital Marketing Mastery – Clickbank Super Affiliate Bootcamp Torrent, Digital Marketing Mastery – Clickbank Super Affiliate Bootcamp Course Download, Paolo Beringuel – Digital Marketing Mastery – Clickbank Super Affiliate Bootcamp Review, Digital Marketing Mastery – Clickbank Super Affiliate Bootcamp Review