Description
Deborah Rozman & Howard Martin & Sheva Carr – Activating Your Heart's Intelligence
Price: $297
Sale:  $89
Get Deborah Rozman & Howard Martin & Sheva Carr – Activating Your Heart's Intelligence on sellercourse.com
Have you ever experienced that wonderful feeling of being in the flow of life?
What if this powerful state of being was actually the norm for you… and just the way you operated in the world?
Imagine, being engaged in your work or a creative project, connecting with an intimate or a colleague, or simply going about your day — fully tapped into this sense of flow and wellbeing.
This way of being is the priceless gift of "heart coherence," a scientifically validated state in which your heart and brain are energetically aligned and cooperating with one another.
Research shows in a coherent state, the heart and brain operate synergistically, essentially meshing into one source ofintuitive intelligence…
Heart intelligence elevates your communications, decisions, and choices to a much higher level of effectiveness, according to research.
In fact, accessing your intelligent, intuitive heart is one of THE keys to:
Healing and energizing your mind, body and spirit
Lowering stress (a root cause of disease)
Increasing mental clarity and performance
Creating true intimacy & a life of meaning and purpose
And it's easier to activate your heart intelligence than you may think… all it takes is a little practice.
In this practical, 7-part online course, Activating Your Heart's Intelligence, you can discover how to use these proven techniques to:
Decrease emotional upsets and increase positive feelings so that you can make empowering and life-affirming choices for yourself and loved ones and our world
Loosen the hold of stress, worry and anxiety by actively choosing joy, compassion, appreciation and love instead
Improve your mental focus and clarity regardless of what's happening "out there"
Create an optimal inner terrain by consciously accessing your heart's wisdom to heal and ease stress related to chronic pain and illness
Build an inner reserve of energy that helps you to thrive in these complex and chaotic times
Activate your heart's intelligence to bring your work and life into greater alignment with your deeper purpose
Create more authentic and harmonious relationships
Achieve your goals more quickly and easily
WHAT YOU'LL DISCOVER IN THESE 7 MODULES
In this 7-part transformational intensive, the HeartMath faculty will guide you through the fundamental spiritual skills and competencies you'll need to successfully transform the quality of your life through heart-based practices.
Each weekly contemplation and training session will build harmoniously upon the previous ones so you'll develop a complete holistic understanding of the practices, tools and principles you'll need to activate your heart.
MODULE 1: INCREASING YOUR EMOTIONAL RESILIENCE
Resilience is not just about your ability to "bounce back." It's also the powerful reservoir of energy inside you for managing dynamic change and stress with grace and ease.
Through the power of the heart you can learn how to increase and apply resilience in your daily life.
In this module, you'll discover:
HeartMath's foundational techniques such as Quick Coherence® and Heart Lock-In® to increase heart coherence at the beginning of your day and whenever you become stressed
Easy methods to clear negative emotions and unhappy life experiences so you have more time and more energy for what matters most to you
A greater state of appreciation and gratitude, which helps to harmonize situations, deepen relationships and improve your productivity
MODULE 2: THE SCIENCE OF YOUR HEART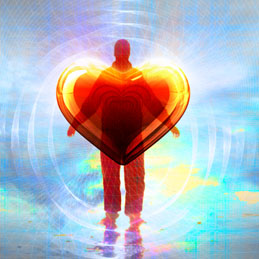 Your physical heart is more than a blood pump. It's also an information processing system that sends powerful healing commands to your brain and the rest of your body. You'll learn about the research behind understanding how the heart sends and receives essential information for living a healthy fulfilling life.
In this module, you'll discover:
The science behind your heart's intelligence and thus how to better access its full power
How your heart sends and receives essential information — and techniques you can use to improve your overall health and wellbeing
A practical tool you can use anytime anywhere to move from chaos to inner coherence
How to apply the science of the heart to find your own peace of mind — no matter what is going on around you or in your life circumstances
MODULE 3: THE INTELLIGENCE OF YOUR HEART
There's a central intelligence within you that can lift you beyond your problems even in the midst of chaos and confusion.
It's been talked about for thousands of years, and it's what we call Heart Intelligence. You'll learn more about what's meant by this and the ways you can benefit by activating this force within you.
In this module, you'll discover:
How to activate your heart's intelligence in relationships, learning to forgive and heal old patterns, which opens you to greater love and appreciation
Tools to cultivate intuition and knowledge that come from your heart's awareness of people and situations
How to make more effective decisions that unfold your optimal potential involving your heart as your guide
The relationship between your heart and your brain, and how to access the "more" of your brain most people never tap into!
MODULE 4: BUILDING A HEART-BASED LIFE FOR YOURSELF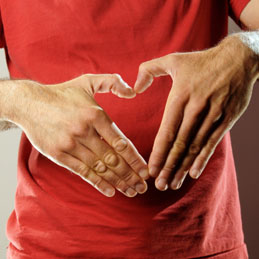 Taking the intelligence of your heart from a philosophical concept into practice is the key to your full participation in this important era of global change.
In this module, you'll discover:
Ways to calm and center others, from your children to co-workers, through heart-based communication practices that have a global impact
How to access your heart's intelligence to bring your work and life into greater alignment with your deeper purpose, as well as create more fulfilling relationships
How to hear yourself and express to others your authentic truth, in ways that create lasting connections and the outcomes you want in business and personal relationships
MODULE 5: HARNESSING THE POWER OF YOUR POSITIVE EMOTIONS
Learning how to better regulate your emotions represents perhaps the next frontier in human evolution.
Emotions long associated with your heart don't just feel good; they have a regenerative quality in your body, intimately connecting you with others and to your environment.
In this module, you'll discover:
The steps to shifting to a baseline of positive emotions such as compassion and appreciation that activate a coherent heart/brain interaction
How you can "turn on" positive emotions to turn around a discordant situation
Easy methods to clear negative emotions and unhappy life experiences so you have more time and energy for what matters most to you
MODULE 6: ACTIVATING THE GLOBAL HEART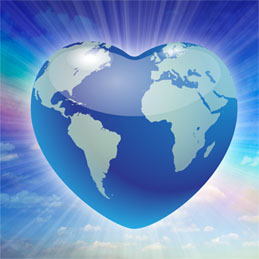 New research suggests that you live in a field of energy that reflects what you feel in your heart. Connecting through these fields to create positive change is part of the new understanding coming into our world. The earth itself is a living system affecting you energetically.
In this module, you'll learn:
Fascinating research that measures the effects of human emotion on the planet
How you create a collective field with others that affects the health of your community
The benefits of connecting with the Global Heart and how to extend your own heart-coherent field
MODULE 7: FULFILLING YOUR HEART'S PURPOSE
Aligning with your "divine blueprint" so that you can claim your fulfillment in life and serve your highest best purpose in something you long for. This requires developing a heart-connected approach to cultivating intuitive discernment, which allows you to see what needs to be done and access the commitment to see it through.
In this module, you'll discover:
How to align with your heart's purpose and begin to manifest your deeper desires
A heart-centered method of intuitive discernment that will help you see your commitments through
A powerful mapping process to leverage heart intelligence for projects, visions, new ideas, and innovations that will have you truly living from your heart!
Deborah Rozman & Howard Martin & Sheva Carr – Activating Your Heart's Intelligence Download, Activating Your Heart's Intelligence Download, Activating Your Heart's Intelligence Groupbuy, Activating Your Heart's Intelligence Free, Activating Your Heart's Intelligence Torrent, Activating Your Heart's Intelligence Course Download, Deborah Rozman & Howard Martin & Sheva Carr – Activating Your Heart's Intelligence Review, Activating Your Heart's Intelligence Review