Description
Christina Zampitella – Grief in the DSM-5®: Changes in Diagnosing Grief-Related Disorders
Price: $59
Sale:  $14
Get Christina Zampitella – Grief in the DSM-5®: Changes in Diagnosing Grief-Related Disorders on sellercourse.com
Description
Designed for mental health professionals, this course discusses the hotly debated bereavement-related DSM-5® changes: the bereavement exclusion in major depressive disorder, uncomplicated grief, specified trauma and stressor related disorders, and the proposed diagnosis of complicated grief. You will learn, based on empirical research, why the changes were needed, what the implications of those changes are in clinical practice, and how those implications can enhance or detract from differential bereavement assessments. Also discussed are the reason why the changes remain problematic and what the implications are for future DSM® editions.
Handouts
| | | | |
| --- | --- | --- | --- |
| | Manual (2 MB) | 19 Pages | Available after Purchase |
Outline
Bereavement in the DSM® – historical context
Why were changes needed
What are the changes in the DSM-5®?
Uncomplicated grief
Other Specified Trauma and Stressor Related Disorders
Persistent Complex Bereavement Disorder – conditions for further study (Section 3)
Why are these changes still problematic?
How to use the DSM-5® for diagnosing uncomplicated and complicated grief – implications for the bereaved
Differential diagnosing
The "note" under Major Depressive Disorder
Future DSM® implications
Faculty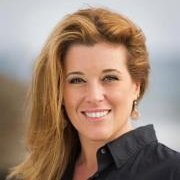 Christina Zampitella, Psy.D., FTRelated seminars and products:
3
---
Dr. Christina Zampitella, Psy.D., FT, is a licensed clinical psychologist in both Delaware and California and a Fellow of Thanatology (expert in death, loss, and bereavement) through the Association for Death Education and Counseling (ADEC). She is the owner of The Center for Grief Therapy and Education, co-owner and director of clinical services at Integrative Psychology Group, and a professional speaker. She works as an adjunct faculty member at Marian University's Master's in Thanatology program, National University, and Goldey-Beacom College, focusing her research, course development and teaching on Bereavement Studies and Integrative Psychology. She served as the chair for the Continuing Education Committee for the San Diego Psychological Association from 2007-2009 and the Delaware Psychological Association from 2018-2019. Dr. Zampitella specializes in death, loss, bereavement, integrative psychology, spirituality and nature-based therapy. She is the former resident psychologist on Fox 5 News in San Diego and often appeared on NBC News. She has been featured in Elle Magazine, BuzzFeed, and The Huffington Post.
Speaker Disclosures:
Financial: Christina Zampitella is co-owner and director of Clinical Services at Integrative Psychology Group. She receives a speaking honorarium from PESI, Inc.
Non-financial: Christina Zampitella is a Fellow of Thantology.
Christina Zampitella – Grief in the DSM-5®: Changes in Diagnosing Grief-Related Disorders Download,  Grief in the DSM-5®: Changes in Diagnosing Grief-Related Disorders Download,  Grief in the DSM-5®: Changes in Diagnosing Grief-Related Disorders Groupbuy,  Grief in the DSM-5®: Changes in Diagnosing Grief-Related Disorders Free,  Grief in the DSM-5®: Changes in Diagnosing Grief-Related Disorders Torrent,  Grief in the DSM-5®: Changes in Diagnosing Grief-Related Disorders Course Download, Christina Zampitella – Grief in the DSM-5®: Changes in Diagnosing Grief-Related Disorders Review,  Grief in the DSM-5®: Changes in Diagnosing Grief-Related Disorders Review